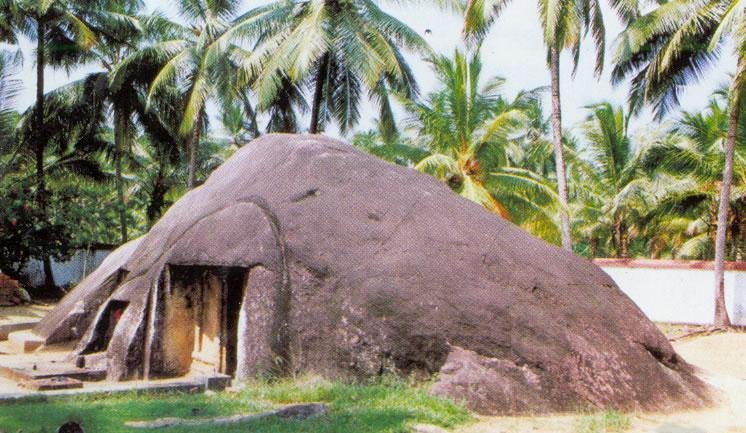 Pandavan Rock
Tourist Attractions
Urukunnu, Alappuzha KERALA
Pandavan Rock, one of the popular tourist attractions, has derived its name from the Pandavas of Mahabharata. It is believed that they stayed inside this cave during the time of their exile. Popularly known as the Rock of the Pandavas, it is also an ideal picnic spot.

Located at Urukunnu, tourists visiting this cave have to take a walk to the destination, however it is not a hard climb. Along the trails, visitors can enjoy beautiful views from several vantage points, which include views of adjoining hills, forests and the Kallada Dam.\
The place takes the name from the legendary Pandavas, as described in the great Indian epic 'Mahabharata'. Pandavan Para or the Rock of the Pandavas, located at Urukunnu, near Thenmala in Kollam District is an ideal picnic spot.

Thenmala is accessible from Kollam as well as Thiruvananthapuram. From Kollam, one has to take the Shencottah Road, going via Punalur, and from Thiruvananthapuram, one has to take the Nedumangadu-Kulathupuzha-Shencottah road to reach Urukunnu, located 3 kms from Thenmala. Those coming from Thenmala town have to take the road going to Ottakkal, about 3 kms away and take a right turn to reach Urukunnu. Those coming from Kollam side have to follow the Punalur-Urukunnu road. After reaching Urukunnu, one would find a small shrine of Lord Siva at the base of a hill. Alight at this point and start walking up a track through a rubber estate that takes to the top of Pandavan Para. It is not a hard climb, and people of all age groups in good health can easily negotiate the climb.

Along the trek, from various vantage points one can have splendid views of different sections of Thenmala like the adjoining hills, forests, the Kallada Dam and the lake behind it and the railway line that passes by the mountain bases and over arched stone bridges.